Recently while cutting the lawn on old faithful, John Deere, I narrowly missed decapitating a small toad as it slowly made its way across the yard. Each time I approached the little creature it would jump just far enough to avoid sure death from the fast-spinning blade. Finally, after I'd circled the front yard about four times, the toad took off in another direction thus assuring itself of a longer life.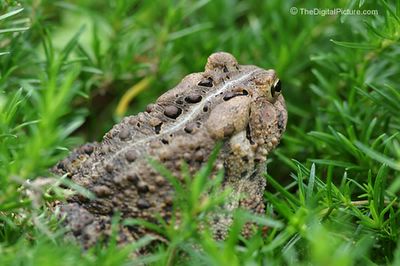 Playing With Fire
Being the contemplative sort that I am, I thought of how similar to that toad we humans can be. When temptation lures us we move back a step, remaining as close to the fire as possible without getting burned. The possibility of danger has a strange attraction. The Bible tells us to "flee". Instead we back up a bit. The most-quoted "temptation" passage in scripture is 1 Corinthians 10:13 where the Apostle Paul assures us that "He (God) will also provide a way out . . .".
Usually the most effective "way out" is to run in the opposite direction. Fast! James concludes his "temptation" account (James 1:13-16) by saying, "Don't be deceived, my dear brothers." I echo the words of Paul and James and add, "Don't be a toad! Get out of the way! Run in the other direction! Fast!"